(See pics below)
So, one of my hobbies is cars, especially Audi's and Land Rovers. One of my many projects is rebuilding a 1994 Land Rover Defender 90 that was wrecked. I am building it much better than it was before. I am putting a 3.5" lift on it with a lot of other suspension goodies, custom made differential protection, 35" tires, custom headers and exhaust, along with a bunch of other stuff. Here are some pictures of the project so far, stay tuned for more updates as they come along.

The way the rebuild started...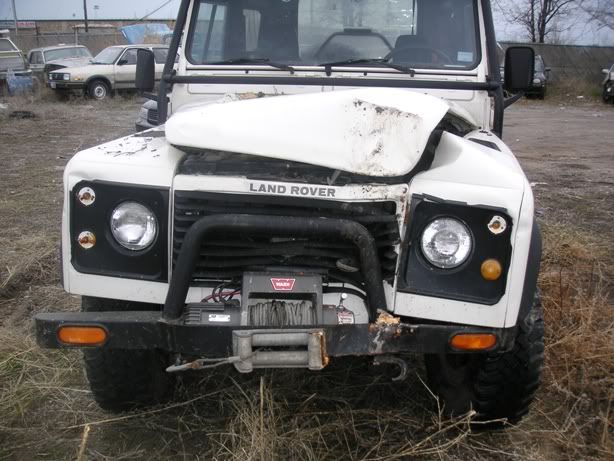 The new (to us) frame shipped from Maine...



Taking the body off the old chassis...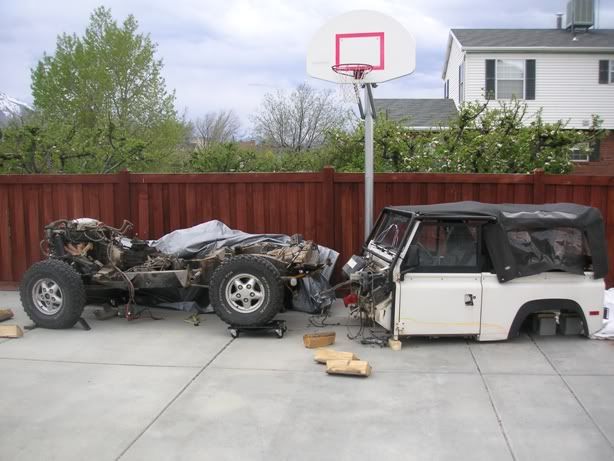 Custom cut and welded 1/2" thick differential cover and POR-15 coated axle housing (I did the same with the rear axle too)...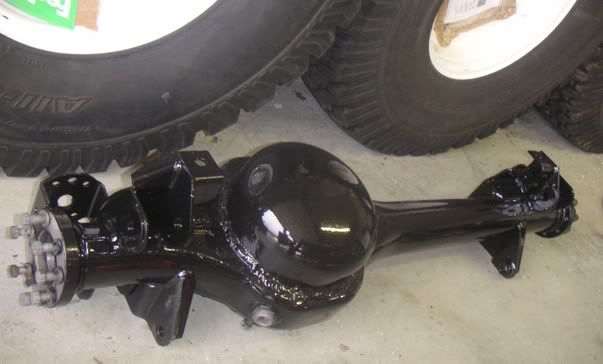 The state the new frame is in right now. We had the frame sandblasted and hot-dip galvanized to make a rust-free truck!!