We finally had the first storm and really cold weather hit us this year. Temperatures haven't gotten above freezing for the past 3 or 4 days. The mornings have been roughly -11°C (12°F) but right now (10:00 am) it's a balmy -3°C (26°F) so the ride to school this morning should be nice, cough.

Due to the snow and cold, I decided it was time to put away the slick tires for the winter and switch over to the cyclocross knobbies.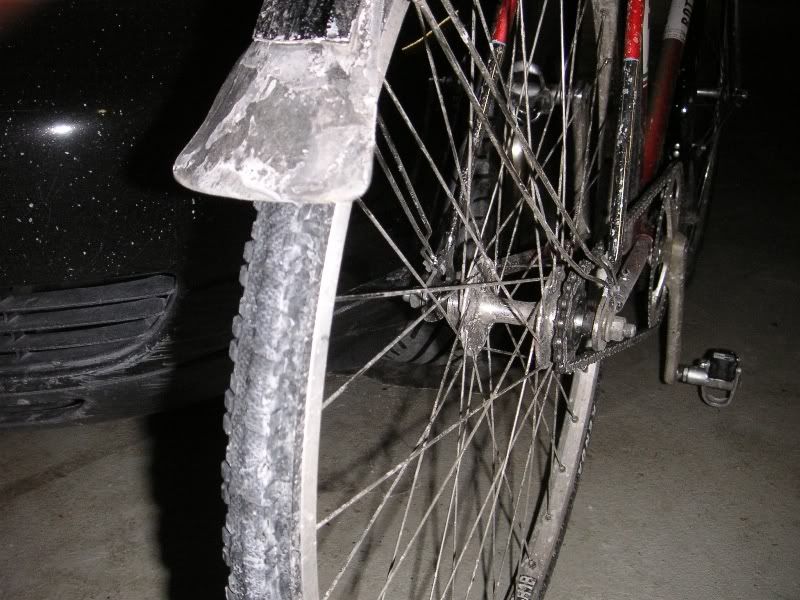 They've been working great and the commute has been good on them so far. I also couldn't live without the fenders, they keep me dry and also keep the salt off me. Now for some pics of the dirty yet efficient rig.