What do you get when you combine the following in a German Engineer's stirring pot:

Air
An alternative fuel (
biodiesel
,
BTL
,
synfuel
, etc)
2.2L of
sparkplug-free
engine displacement
Two turbochargers
A splash of
urea
A 7-speed transmission
4 wheels (with all-wheel drive)
And a few other bits and bobs
????
Short answer: Gina's future "mom car," the
Mercedes Benz GLK
.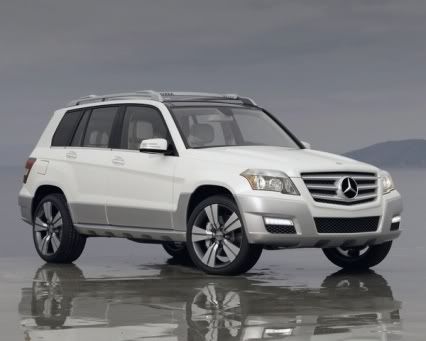 Long answer: You get an engine that pulls like a train, has cleaner exhaust than L.A.'s air, has dual stage turbochargers (so you can still have fun), and is quieter than any diesel you've ever heard.
And
you get that engine with a 7-speed transmission put into a body with all-wheel drive that will tow toys, lug the kids/bikes/dog/skis/etc around, (or if you're the typical American it'll just be lugging you around alone) while already
beating
the fuel economy
standards of the year 2020
(35mpg). The best part? It comes out this fall, so start saving your Benjamins, you'll need about 380 of them, give or take.